http://uk.reuters.com/article/2013/06/15/uk-g8-protest-idUKBRE95E0BT20130615
Protesters confront tight security in Belfast G8 rally
BELFAST | Sat Jun 15, 2013 3:46pm BST
BELFAST (Reuters) - More than 1,000 trade unionists, environmentalists and anti-poverty campaigners confronted heavy security in Belfast on Saturday to voice their anger at G8 leaders who meet in Northern Ireland next week.
Stilt-walkers, drummers and protesters in Halloween masks chanted slogans against everything from U.S. foreign policy to local government cutbacks as they snaked their way through the city, flanked by hundreds of armed police.
The rally in Belfast was small and peaceful but revealed the concern of British authorities to protect the world's most powerful leaders.
"Corporations are running the world, not the people," said Tom Wright, 55, a Belfast protester carrying a metre-tall model of an oil derrick painted with the slogan "No Fracking Way!" The G8, he said, represented "pure and total evil".
...
http://simple.wikipedia.org/wiki/39th_G8_summit
The 39th G8 summit will take place in Northern Ireland on 17th and 18th June 2013. The meeting will be at the Lough Erne Golf Resort in Enniskillen, Northern Ireland
In the Queen's speech at the state opening of Parliament in 2012, Elizabeth II said that "my government will use this opportunity to promote international security and prosperity."[1]
http://www.telegraph.co.uk/news/worldnews/g8/10122316/G8-2013-Anti-G8-march-takes-place-in-Northern-Ireland.html
G8 2013: Anti-G8 march takes place in Northern Ireland
Thousands of demonstrators took to the streets of Belfast on Saturday to protest against the G8 summit - but police had to move in to prevent disorder after pro-British loyalists tried to stage a protest in the same area
Quote from: TahoeBlue on June 15, 2013, 11:21:57 AM
Live Coverage of Bilderberg 2013 - The Grove - Watford UK - June 6-8
Now that the Bilderberg agenda has been set for the year, the elites proceed with the execution starting with the G8 meeting...
http://www.forbes.com/sites/larryolmsted/2013/06/15/hidden-gem-irish-golf-resort-chosen-for-world-leaders-g8-summit/
Hidden Gem Irish Golf Resort Chosen For World Leaders, G8 Summit
On Monday the world's most powerful people will convene at a golf resort few travelers have ever heard of – but it's a fantastic place, one of the finest golf resorts in all of Europe, and hopefully the G8 Summit, held next week, will put Lough Erne on the map.
"Hosting such a significant event here at Lough Erne Resort is great for the people of Enniskillen, for the region, for Northern Ireland and the island as a whole," said British Prime Minster David Cameron in a press release issued announcing the resort's selection. "The eyes of the world will be on us, and we are more than proud to have our beautiful resort selected as the venue and the backdrop for this prestigious meeting. We look forward to giving the delegates, the guests and the world's media a true Northern Ireland welcome." He added, "I think this will be a brilliant advertisement for Northern Ireland. I want the world to see just what a fantastic place Northern Ireland is – a great place for business, a great place for investment, a place with an incredibly educated and trained workforce ready to work for international business."
http://www.foxnews.com/politics/2013/06/14/obama-will-discuss-us-syria-relations-during-g8-summit-next-week/
Obama will discuss US-Syria relations during G8 summit next week
Published June 14, 2013
President Obama will discuss how to help Syria find ways to end its civil war during the G8 conference in Northern Ireland next week, the White House said on Friday.
A day earlier, the White House announced it would provide more military support to Syrian opposition forces fighting President Bashar al-Assad after it said it had clearly established evidence of the Syrian government's use of chemical weapons, Ben Rhodes, Obama's deputy national security advisor, said.
"The decisions that we've made are already finalized," he said. "So the President's decision to increase support for the Syrian opposition including the Supreme Military Council, the SMC, which is again the principle fighting force on the ground that we've been working with - those are decisions that he's made over the course of the last several weeks particularly as our assessment of chemical weapons use firmed up and as we saw deteriorating situation in general."
..
CFR issue guide - how convenient
http://www.cfr.org/global-governance/issue-guide-g8-summit-2013/p30931
Issue Guide: G8 Summit 2013Author: Zachary Laub
June 14, 2013
http://www.breitbart.com/system/wire/CNG---5a7effbf456d764851e146bff4a1d0e8---a1
US President Barack Obama will laud the US role in backing Northern Ireland's peace process in a speech in Belfast on Monday, and his wife and daughters will then head to Dublin.
Obama will be in Northern Ireland for the G8 summit, but his wife Michelle and daughters Sasha and Malia will skip the dry diplomacy to take up an invitation to head south of the border, the White House said.
...
http://en.wikipedia.org/wiki/Lough_Erne
Lough Erne (Loch Éirne) appears to be named after an ancient population group called the Érainn, or after a goddess from which the Érainn took their name. The Érainn were widespread in early Ireland, from northern Ulster to southern Munster.[4] Since tribes were often named after a divine ancestor, T. F. O'Rahilly suggested that the Érainn took their name from a goddess named Érann and that Loch Éirne probably means "lake of (the goddess) Érann".[
In November 2012, it was announced that the Lough Erne Resort, a hotel on the southern shore of the Lower Lough, would host the 39th G8 summit
Pinky And The Brain S1E11 Napoleon Brainaparte
BBC's: The Story of Ireland 4of5 Age of Union
http://www.guardian.co.uk/world/2013/jun/16/g8-summit-exclusion-zone-northern-ireland
G8 summit security exclusion zone extended in Northern Ireland
Boats prohibited from entering six-mile stretch of Lough Erne in County Fermanagh, where world leaders are due to meet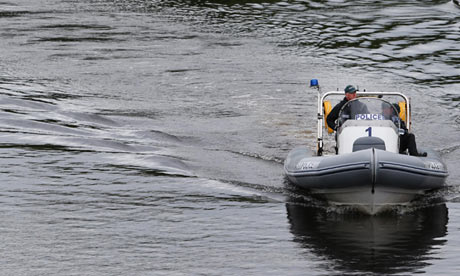 An exclusion security zone around the picturesque lough where the G8 leaders are staying in County Fermanagh has been extended to a six-mile no-sail area.
With Black Hawk attack helicopters already deployed in the lakeland area to protect Barack Obama and the other G8 leaders, and a ring of steel erected to prevent demonstrators getting anywhere near the summit, the security forces in Northern Ireland are also intensifying pressure on dissident republicans.
A 26-year-old man has become the latest to be arrested after a series of detentions of suspected dissidents, including an American woman in Derry over the weekend.
In less than a week, up to seven people have been detained by the Police Service of Northern Ireland over dissident republican activities.
...
Amnesty International has denounced Northern Ireland's chief constable and its justice minister for failing to respond to concerns about security overkill surrounding the G8 summit, which begins on Monday afternoon