Breaking NEWZ. There has been a Boston marathon style bombing at the london marathon. There is BLOOD EVERYWHERE!!!
Oh wait. The were just filming the new movie KOTEX DOWN!!!
People Magazine is celebrating Kiran Gandhi for running the London Marathon without a tampon.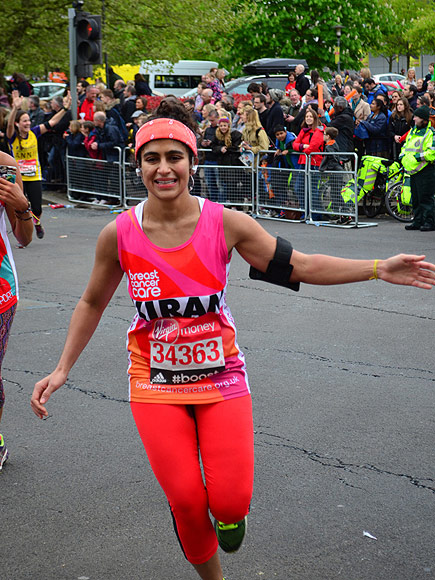 "Gandhi let her blood flow freely to raise awareness about women who have no access to feminine products and to encourage women to not be embarrassed about their periods," writes Char Adams for the celebrity gossip periodical.
"I ran the whole marathon with my period blood running down my legs," Gandhi, who played drums for singer M.I.A. and Thievery Corporation, wrote on her website.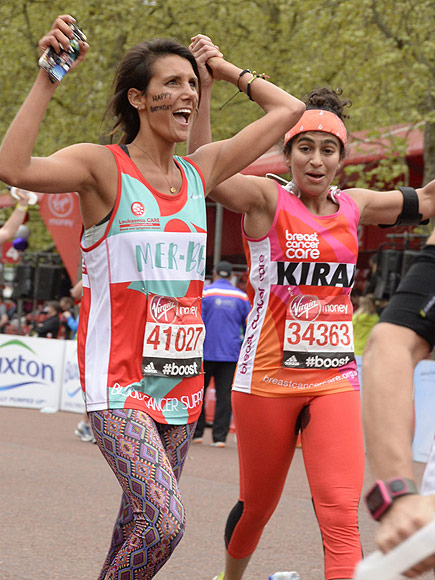 If there's one way to transcend oppression, it's to run a marathon in whatever way you want. On the marathon course, sexism can be beaten. Where the stigma of a woman's period is irrelevant, and we can re-write the rules as we choose. Where a woman's comfort supersedes that of the observer. I ran with blood dripping down my legs for sisters who don't have access to tampons and sisters who, despite cramping and pain, hide it away and pretend like it doesn't exist.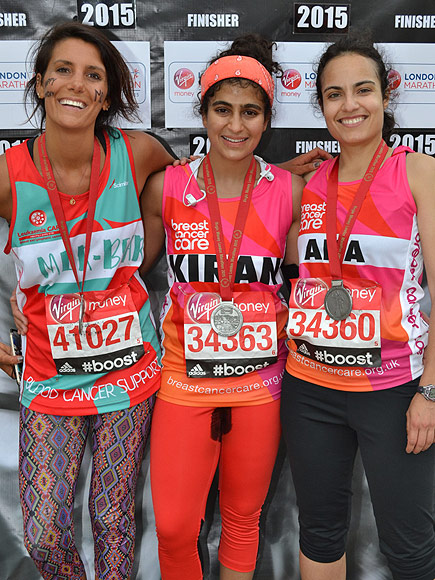 http://www.people.com/article/kiran-ghandi-runs-marathon-without-tampon-bleeds-freely