Pete Santilli Live Streams From Standoff Were Used As Evidence For Arrests That Resulted In The Death Of LaVoy Finicum.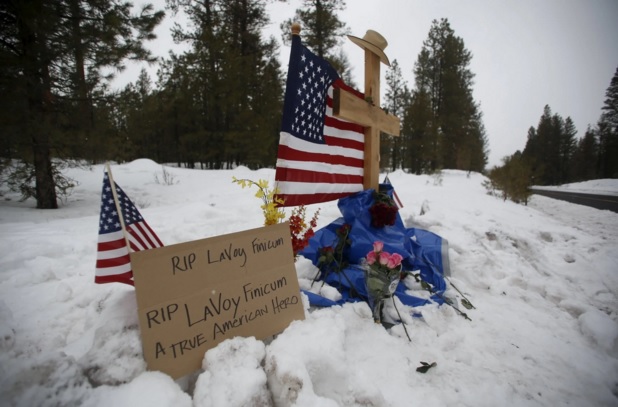 According to the 32-page criminal complaint and an attached affidavit by FBI Special Agent Katherine Armstrong, information contained in video recordings by Pete Santilli were used as just cause for the arrest of the militia members on route to a town meeting which resulted in the death of 56-year old Robert "LaVoy" Finicum on January 26, 2016.
http://res.cloudinary.com/bdy4ger4/image/upload/v1453933656/AmmonBundy1_kkivkn.pdf
The criminal complaint was filed on January 16, 2016, naming Ammon Bundy, John Ritzheimer, Joseph O'Shaughnessy, Ryan Payne, Ryan Bundy, Bryan Cavalier, Shawna Cox and Pete Santilli as "defendants.
On page 14 of the Criminal Complaint a video published by Santilli is listed as point 29:
On January 5, 2016, in a video taken by SANTILLI and posted to YouTube,RITZHEIMER states "last word we got is they're headed out here" in reference to the armedoccupiers who believed they were going to be raided by the federal government. RITZHEIMERfurther states, "We got word that they're coming out here, uh so we are trying to plan andmaintain a defensive posture" and "Right now underneath that tarp right there- Lavoy Finicumis sitting underneath that tarp, and he is not going to let them come through. We're maintaininga defensive posture back here." In the still shot below, RITZHEIMER is carrying what appearsto be, based on my training, experience and knowledge of firearms, an AR-15-style rifle withsling.
There are 65 mentions of Pete Santilli in the criminal complaint, from top to bottom, many of which as shown above, reference livestreams and interviews as well as comments made which indicate they were not meant for public viewing.
The Criminal Complaint is embedded at the bottom of this article so everyone can read for themselves exactly what part the coverage by Santilli played in the January 26, 2016 arrest of the militia members in question as well as in the death of Finicum.
We will leave it to readers to judge for themselves after reading the Criminal Complaint as to whether the arrests and death of Finicum was an unintended or intended consequence, but one ANP source emailed this morning after reading it, stating "The plants (Judas Goats) are always the first ones that want to bomb or kill something or someone," after reminding us via email that Santilli once said that Hillary Clinton needed to be "shot in the vagina."
Source
http://www.cnn.com/2016/01/27/us/gallery/oregon-standoff-mugshots/
Ladies and gentlemen, whether one agrees with the actions of the government, the militia or the additional players, for lack of a better term, is not the point here... what is the point is that it was an embedded independent journalist, rather than just reporting as an impartial observer, inserted himself into the issue at hand as an activist, and provided critical information to the authorities that was used officially in the affidavit as cause for arrest.
All seven people arrested on January 26, 2016 in Oregon, face felony arrest charges of conspiracy to impede officers of the United States of America from discharging their official duties through the use of force, intimidation or threats.
The danger and the information used for the arrest warrants..... came from within.
As seen below, the result of a "journalist" deciding to become part of the story, rather than just report on the story.... can be deadly.
(Mugshot of Peter Santilli)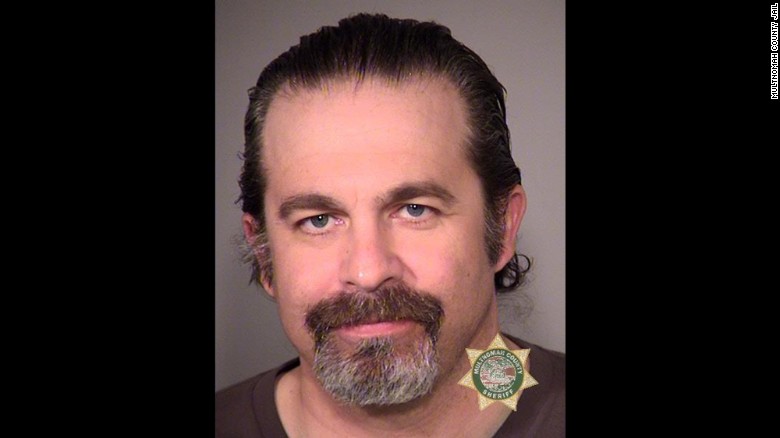 Sources
http://www.cnn.com/2016/01/27/us/gallery/oregon-standoff-mugshots/
http://bundyranch.blogspot.com/
http://www.huffingtonpost.com/2013/05/18/pete-santilli-hillary-clinton_n_3299247.html
http://res.cloudinary.com/bdy4ger4/image/upload/v1453933656/AmmonBundy1_kkivkn.pdf
[Last edited
Feb 02, 2016 01:36:29
]